Northern California — Pest Pros Pest Solutions is proud to announce that they have acquired locally owned and operated S&S Pest Management out of Rio Linda, CA.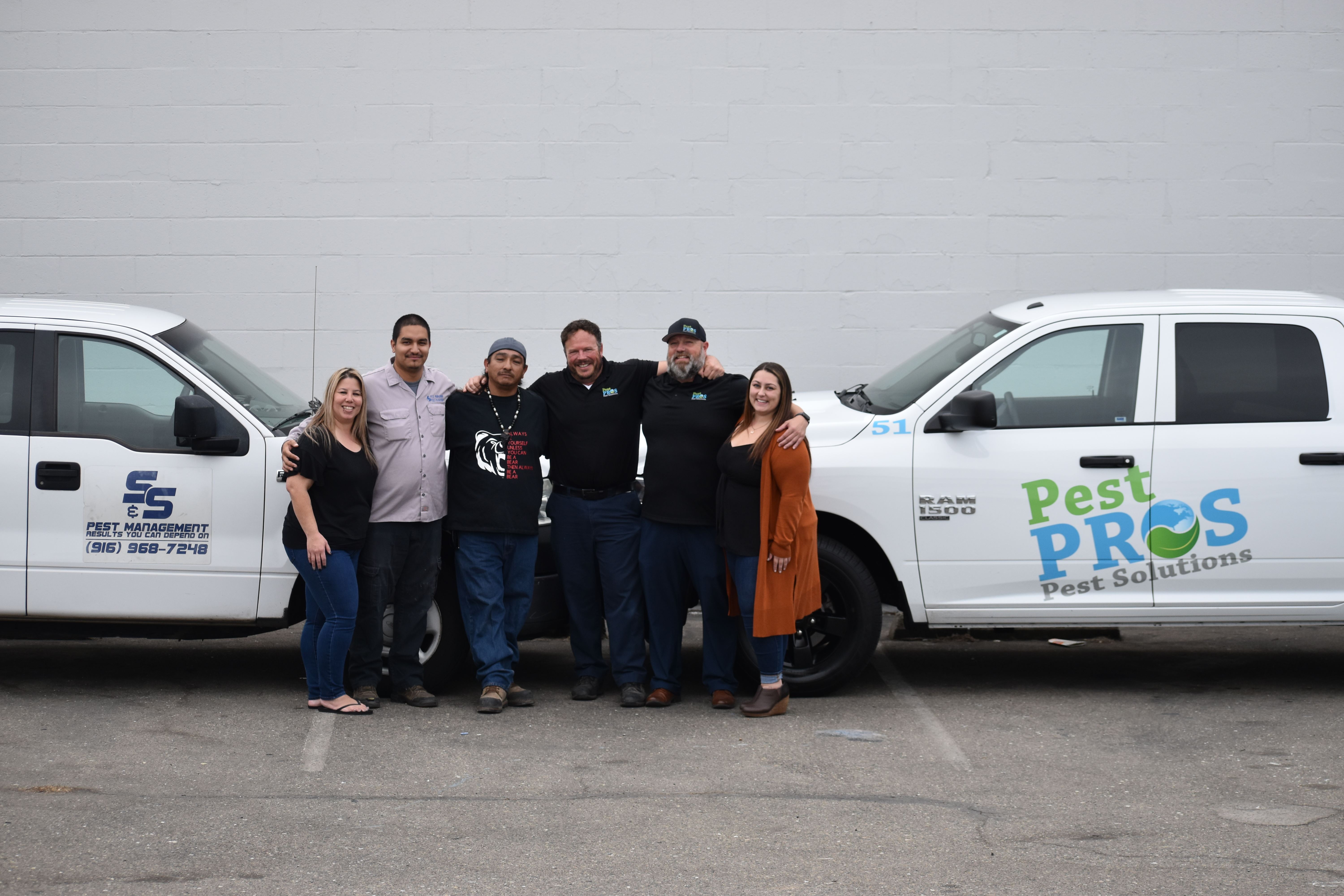 S&S Pest Management is a 5-Star rated pest management company servicing the Greater Sacramento area since 2017. S&S Pest Management offers both residential and commercial pest control.
Statement from Josh Fleenor, President of Pest Pros Pest Solutions: "We are excited to welcome the S&S Pest Management team, along with their clients, to the Pest Pros family. What I really love about Raul and his team, is that their clients love them like family, just as ours do here at Pest Pros. One of our most impactful Core Values is Love People, and he has surrounded himself with a team that radiates this value.
In just over 4 years we have built this amazing team and culture, brought on so many amazing clients and are hot on the heels of the PCT Top 100 list. Bringing in quality companies like this, only strengthen what we have and bring us that much closer to our target for growth."
Statement from Raul Salazar, President of S&S Pest Management: "When my family and I made the decision to move out of state, I searched for a buyer who I felt would care for my clients and friends just as I would. Pest Pros, with its history of community involvement, giving back and 5 star rated service on all local service platforms (Google, Yelp, Facebook, etc.), was a perfect fit."
President Josh Fleenor continued: "Pest Pros core values of Whatever it Takes, Love People, Commitment to Personal Growth, Genuine Connection, and Giving Back, combined with our given track record of treating our clients like family align with the values of S&S Pest Management and what their customers have come to expect."